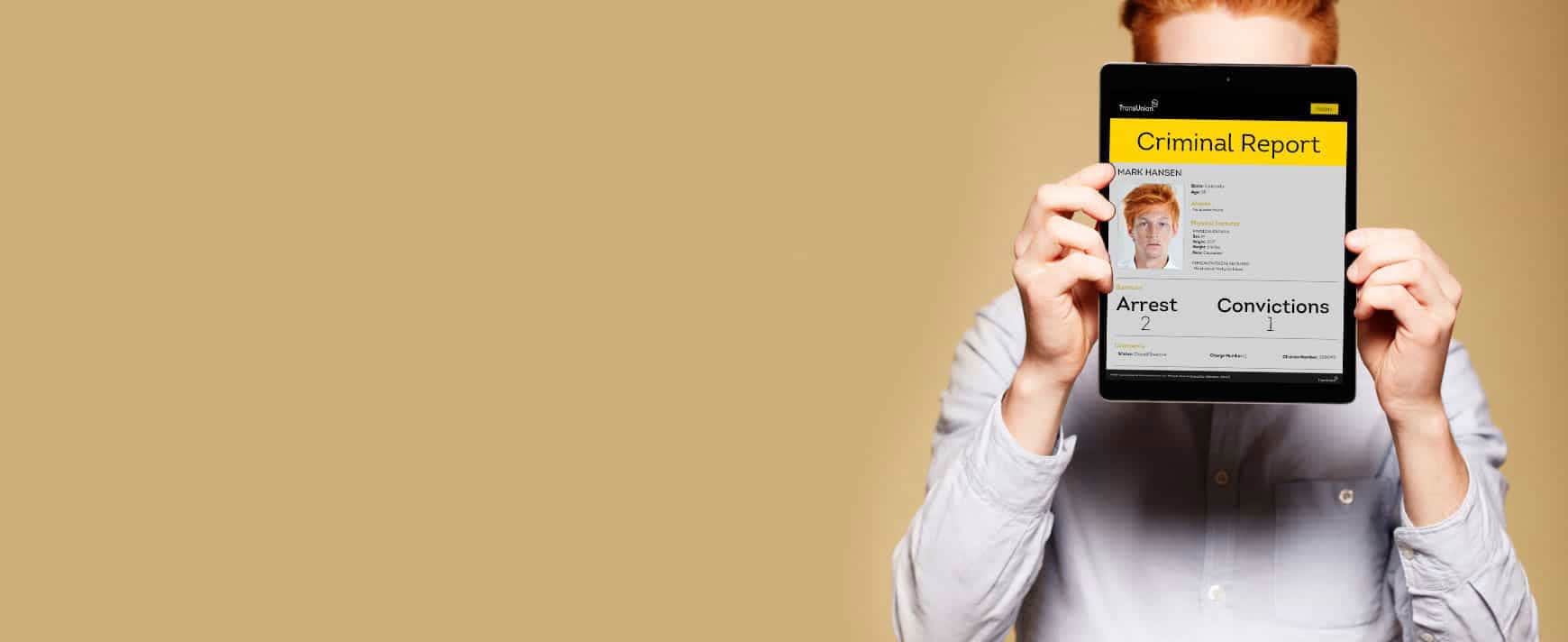 Stop wondering about what you don't know — find out with a SmartMove Tenant Credit, Income Insights, Eviction and Background Check
It's free to sign up and you can find answers to questions such as:
Will this tenant pay rent on time?
Is this renter a risk to my other tenants?
Do I need to worry about safety?
Is this the right tenant for me?
These are questions almost all landlords and property owners ask when screening a tenant. But they can't be answered with just reference checks (of people you've never met) or your gut decision. The most critical step that you can take to protect your rental property is to conduct a landlord credit check, review the tenant's credit, criminal, and eviction history, and obtain an estimate of their income.
To find out what you don't know about rental applicants, you need to understand a tenant's credit, criminal, Income Insights and eviction history. And you need it from a source you can trust. You can even pass the cost onto renters, which means better peace of mind without spending a dime.
With TransUnion SmartMove, a landlord can sign up for a free membership, run a tenant credit check and a criminal background check online, in minutes. By getting better information about potential renters, you'll make better decisions and find Great Tenants.
Great Reports
Credit,Income Insights and eviction reports from TransUnion, so you have comprehensive and trustworthy tenant screening information
Great Convenience
Sign-up is all online and you can start screening tenants within minutes. Fill vacancies faster with a fast landlord credit check
Great Tenants
Receive a credit-based renter recommendation. Combined with your reports and your instincts, SmartMove will help you pick the right tenant for your rental property.
Pick Your Tenant Screening Bundle
Who Pays for SmartMove?
As a landlord, you choose to pay for the service yourself or pass the cost onto renters.Either way, there's no fee to request a tenant screening report after signing up.
SCREEN YOUR TENANT TODAY
Are you a property manager?
Are you a real estate agent?
Tenant Credit Checks are objective
Tenant credit checks should be fast, easy, and free for landlords. But for independent landlords like you, credit checks can sometimes be slow and difficult. And even if you can run a renter's credit, you might not get enough information for your money. Besides a credit score, you should also be able to see a renter's criminal background along with any eviction history and income estimation to get the whole story.That's why TransUnion Smartmove tenant credit check is the right move.
Wondering why you should choose TransUnion SmartMove for landlord credit checks? Founded in 2008, SmartMove helps landlords like you utilize powerful, investigative tools and a comprehensive database of credit and criminal background information to run fast landlord credit and background checks. Now you can make informed decisions in a matter of minutes after you sign up for a free membership.
Run a renter's credit, criminal, Income Insights and eviction check today online
Once you signup for a free membership and , all you need to get started is your potential renter's email address. That's it. You can run a renter's credit report.
No set-up fees and no hidden fees. No contracts and no monthly commitments. And no waiting and no documentation.
You simply create a free account and get started in minutes. You use it when you need it and pay as you go. You can even choose who pays landlord credit check each time — yourself or the renters.